Aziksa Learning is a user-friendly hosted service that allows you to track how employees, customers, and prospects interact with your e-learning courses. Publishing and delivering the content is quick, easy and affordable.
Deliver Self Paced Training with modern and intuitive User Interface
Build your co-branded learning portal with your logo and custom landing page
Manage e-learning courses using our integrated admin tools
Globally available to your employees, customers and partners
No download, No credit card needed. Free Trial
Used by Some of the Best Companies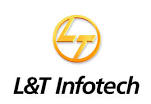 All the Features You Need to Succeed

No Software Download

24 X 7 available from any where

Video Courses (MP4)

Flash Based courses

Integrated shopping cart

Course Instructions

Online Course Catalogs

Mobile Devices (IOS & Android)

Technical support available

Self-registeration for class

Integrated hands-on lab

One Click Upload
Don't Just Take Our Word for it
I've used Aziksa to deliver virtual classes requiring a pretty complex lab setup. (one Hadoop cluster for each student) and I was very impressed not only by how easy is to configure the training but also with the capabilities of enabling new students to join in real-time.All the class material was available to the students as the training progressed. Each student had their own environment to play with and if they would break the system we could restart a fresh new one.
M Campos, Sr. Big Data Specialist at Active Logics

Aziksa's cloud based platform utilizes scalable resource provisioning templates to create individualized lab experiences for the learner.
The integration of the labs in the training is seamless and elegant. Software tool vendors can use this platform to offer the right mix of cost-effective hands-on training that learners will find engaging and relevant in quickly mastering various targeted functionalities.
Arindam Mukherjee at DevOps Strategy Consulting