Aziksa Online Labs enables students to conduct exercises using real software products from any where at any time. Our virtual lab is an online service which allows students to log into a Virtual Computer to access software that is installed in the computer lab. It is available 24-hours a day, 7-days a week.

We build custom labs for your software training classes.

Labs built in hours not weeks. So you can meet your urgent training needs.

Increase sales potential by enabling distance learning

Realize greater flexibility through on-demand service
No download, No credit card needed. Free Trial
Used by Some of the Best Companies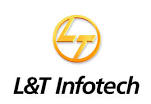 All the Features You Need to Succeed

No Software Download

24 X 7 available from any where

No local setup required

Personalized Dashboardd

No IT resource required

Pre loaded exercises & solution

Technical support available

Add students any time

Multiple version support
Don't Just Take Our Word for it
I've used Aziksa to deliver virtual classes requiring a pretty complex lab setup. (one Hadoop cluster for each student) and I was very impressed not only by how easy is to configure the training but also with the capabilities of enabling new students to join in real-time.All the class material was available to the students as the training progressed. Each student had their own environment to play with and if they would break the system we could restart a fresh new one.
M Campos, Sr. Big Data Specialist at Active Logics

Aziksa's cloud based platform utilizes scalable resource provisioning templates to create individualized lab experiences for the learner.
The integration of the labs in the training is seamless and elegant. Software tool vendors can use this platform to offer the right mix of cost-effective hands-on training that learners will find engaging and relevant in quickly mastering various targeted functionalities.
Arindam Mukherjee at DevOps Strategy Consulting